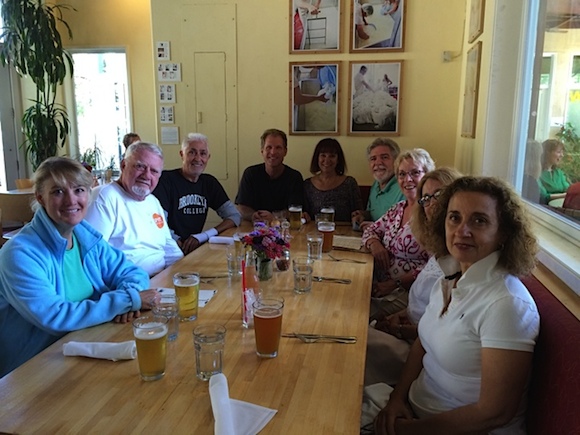 September 2nd, 2014 was the start of our harvest activity.  Friends of ours came over and picked 1300 pounds of Pommard (Pinot Noir clone).  The next day, with the help of Bernadino, he and I picked 1100 pounds of 667 (another Pinot Noir clone).  Then on September 4th, Rob's crew came in and picked the rest of the Pinot Noir that was sold to Horse and Plow, 5100 pounds.   Since my truck and Bill's trailer only hold 2 tons, I had to make two trips to the winery.
So for those following the last few years…we planted 3130 vines in 2010 and had our first harvest in 2012 of 1400 pounds.  2013 was 5200 pounds and this year was 7500 pounds.  Next year we should be close to a fully mature vineyard and will get close to 10,000 pounds.
By the way…a few months ago I predicted 7780 pounds.  Pretty close when you add in the 100 pounds I will pick for Rose this week and the 200 pounds I dropped due to mildew damage.