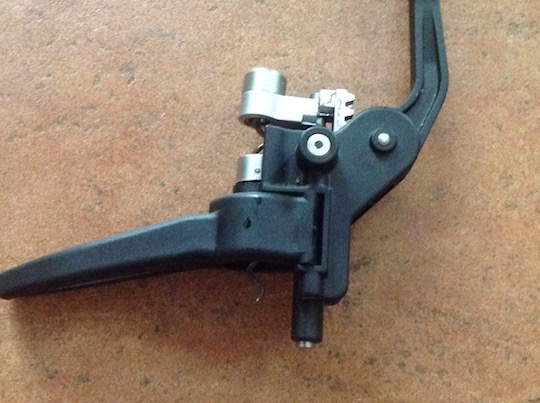 After 20 years and many, many wine bottles opened…our Screwpull cork puller broke!!!  If you can see in the picture, the metal on the top snapped.  At least it broke when opening our 2015 Turtle Vines Pinot Noir which we were testing to see if it is ready to be released in the fall.  So, like breaking a leg, I'm considering this to be good luck…and yes, the 2015 will be ready in a few months!
FYI…we might buy a new one on the Amazon website. The original was made in France…the new one is made in China…or might just get another original one on eBay.    Hopefully we will get another 20 years with the new one!
Update on 8/2/17 – after reading all the reviews…we ordered an original made in France from eBay…so far, so good.