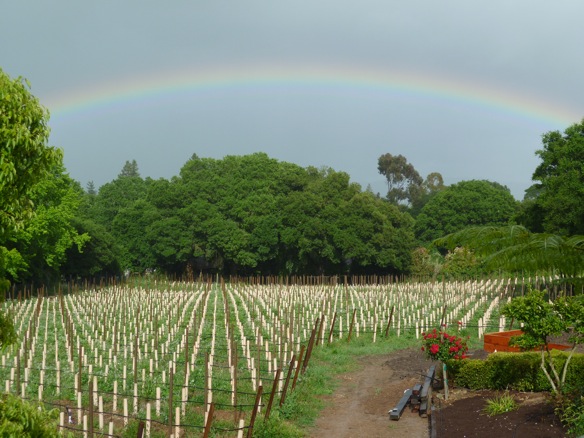 About a month after we planted the first signs of life from the vines arrived. They had to "warm" up with the soil and begin the process of growing. As you can see above, this is a vine with a small bud of grapes and a ladybug. These are very good signs.
Below was one of the most amazing views we have seen….a new vineyard with a rainbow. I think it bodes well for the coming growth of the vines.
The last pictures are some of the other vines just starting to grow.
Last but not least….friends of ours, Don and Lynne Smith, came to visit and picked out their very own vines……if you visit you too can have a vine with your name on it!