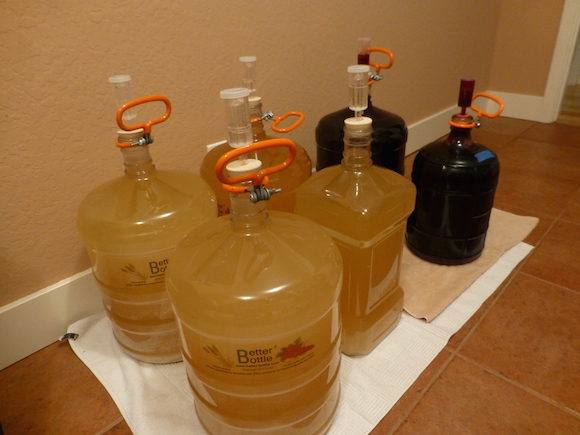 This was a very good year for different wines at Turtle Vines.  Not only are we going to have 3 different Pinot's (see previous post), but we ended up with 21 gallons of Sauvignon Blanc and 9 gallons of Merlot.  The Merlot is from rogue plants in the Pinot vineyard.
The Pinot is now put to bed in our outdoor wine room as it has finished malolactic fermentation.  However, since we picked the Sauvignon Blanc and Merlot in October, and it takes 4-6 weeks to finish ML, I moved them into the house until Thanksgiving.  At that time, I'll rack, adjust the pH/TA, remove the oak from the Merlot, and sulfur them.
One last note…we tasted the Merlot and think it will turn out great…so good in fact that I may not graft them out of the Pinot vineyard, but live with the hassle while we farm.