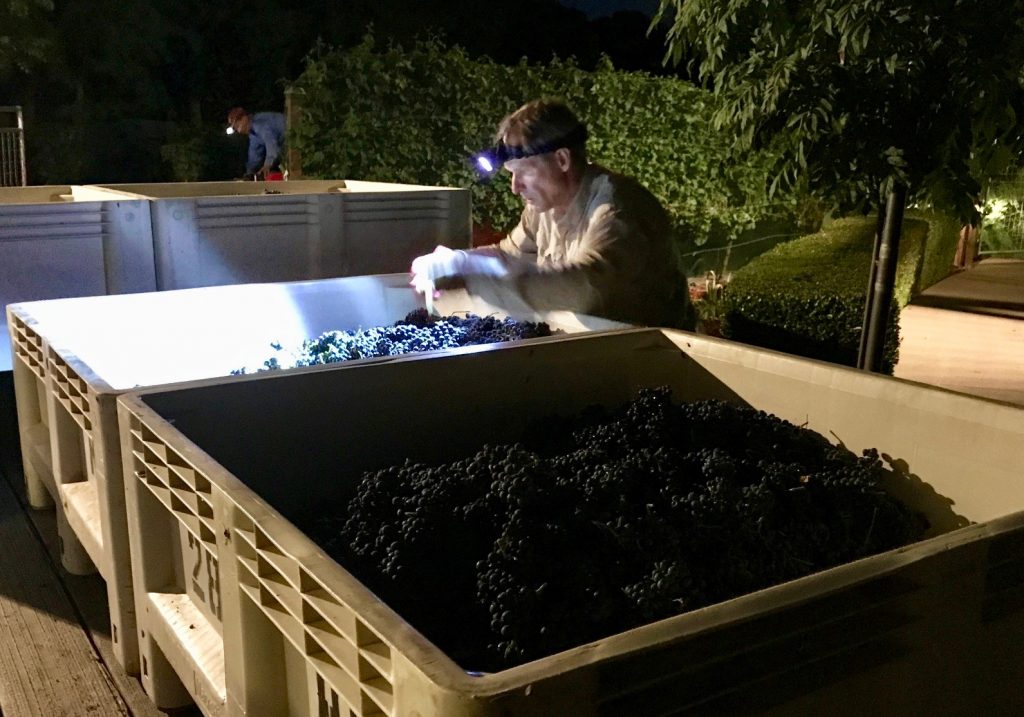 2017 Accomplishments
2017 was a great growing and winemaking year for Turtle Vines!
– We harvested 5 tons of grapes on September 9th, or about 3 pounds per vine, our goal when we planted in 2010.
– We survived 2 heat waves, the last one a week before harvest with 108F temperatures
– We harvested/made wine prior to the fires…and Hanzell Vineyards, whom we sell most of our grapes, did not get any smoke damage to our 12 barrels in their cave.
– Mold and mildew were very low due to sprayer modifications
– Harvest and winemaking was a family affair this year!!!
2018 Goals
– Make Champagne and 1/2 bottles of Pinot
– Get new painted bottles and glass corks
– Continue to sell to Pacific Market and private clients
– Make low histamine wine
– Work with new vineyard management company