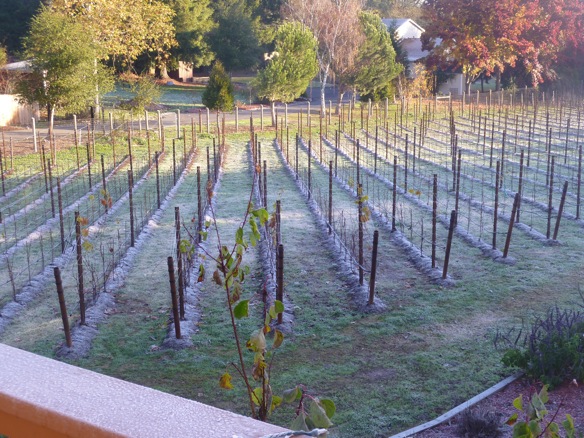 For those few of you following the Turtle Vines blog….Happy Holidays!!!
Well, the work on the vineyard this year is almost coming to an end. Just another 40 hours of weed cloth/mulching and then we are set for the year. With the holidays this might actually stretch into January.
Nothing like the rest of the country, but it has been cold here at nights. However, we are having an extremely dry December so the days have been sunny! Makes being outside in the afternoons a real treat.
This next year should be very exciting……our first harvest of around 1000 pounds of grapes, enough for about 25 cases. In addition, I'm doing my first real pruning on the vines, weekly spraying starting mid-march, leafing, tying, bird nets and the continual adventures with raccoons/gophers and moles…..and I'm sure other things I have not even thought of yet!
So, here is a toast to all of you and to our success this next year!!!