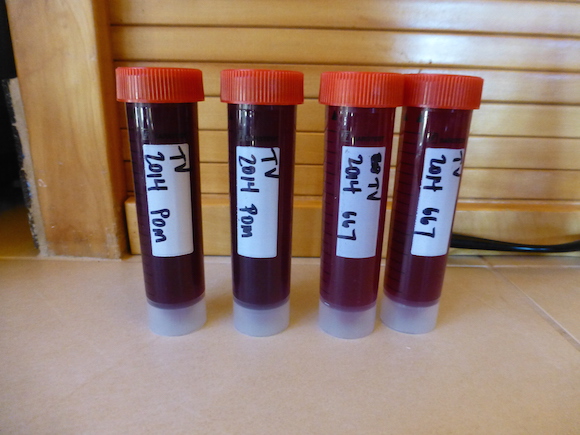 This time of year the vineyard is losing its leaves, the wine has finished primary fermentation and you get a small break to catch your breath and find out if your wine is ready to age.  What does that mean?  Well, first you have to see if the malolactic fermentation is complete.  Then determine the acid profile (pH/TA).  Get an alcohol content to pay taxes to the Feds.  Finally, taste the wine and see if the oak has incorporated into the wine and you are ready to rack, sulfur and put the wine to sleep until spring.
We are sending off samples this week and will find out our status and make adjustments if necessary.  We did a taste taste last night and it is so interesting that the Pommard and 667 clones are so distinct in taste.  We think some of it is due to the clonal differences, some from the fact that the Pommard was riper with more raisin'ed berries, and some that the Pommard looked to start fermentation prior to our inoculation with Assmanhausen yeast.  The best news is both taste great at this point in time and we will find out in 9 months which is better for the 2015 vintage!  I'm guessing for 2014 we will make three Pinot's…Pommard, 667 and a Reserve wine that is a blend of the two clones.  We are really looking forward to our blending party in August!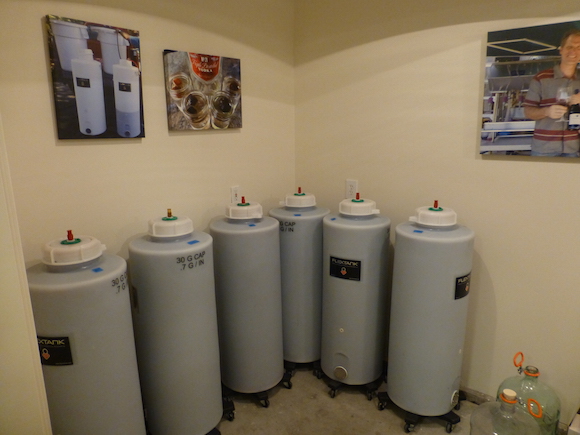 I moved the wine into our new temperature controlled wine room anticipating the ML had finished.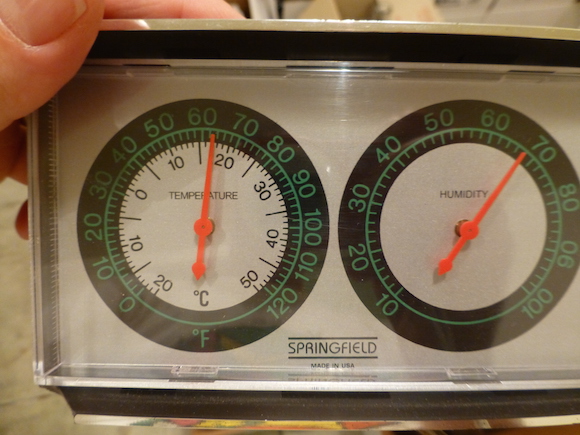 Wine room temperature/humidity.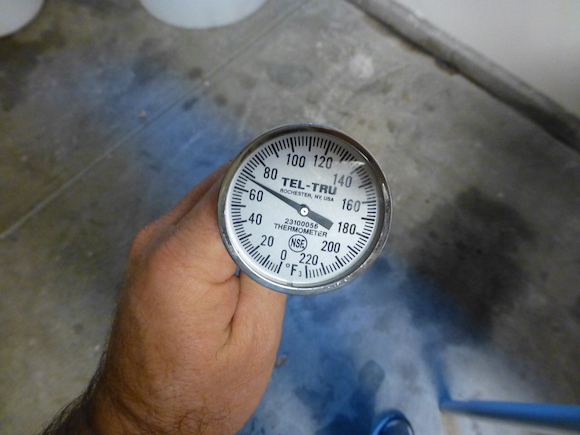 Garage temperature.