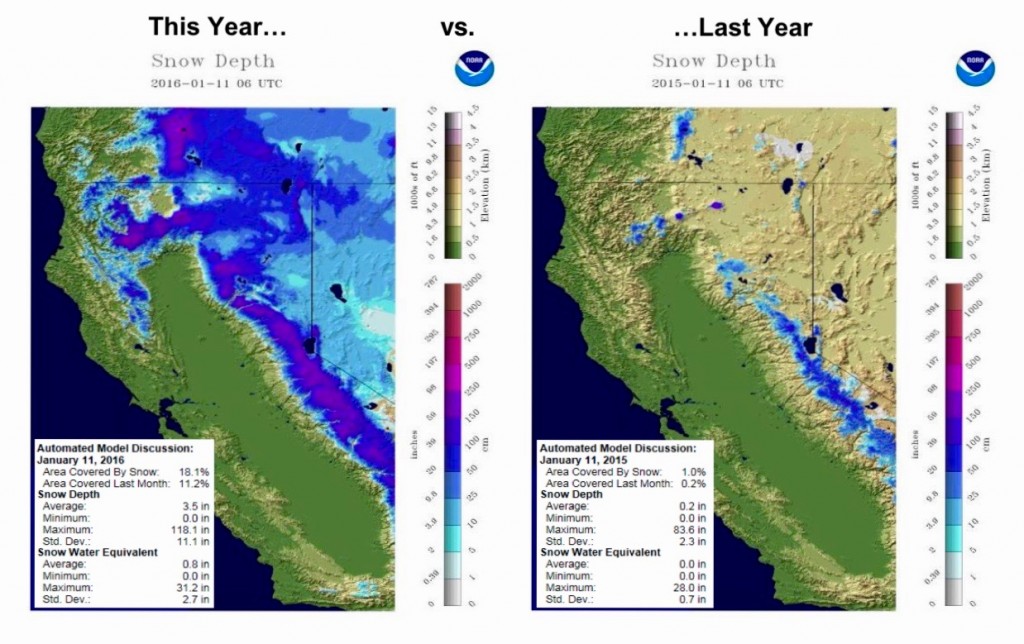 I'm sure all the news east of California has massive rainfall with flooding in California…and the drought it over.  But that is not the case here in Northern California.
GOOD NEWS – We are getting moderate amounts of rainfall here in Russian River Valley spread over a long period of time which is soaking the soil without flooding.  The rainfall/storm window continues to remain open with the prospect of more rain for the foreseeable future.  We have not had any big storms and El Nino storms historically have come in February.  In addition, the snowpack is growing in the mountains and in much better shape than last year (see picture above)
BAD NEWS – We are below last years rainfall total and below our long term average.  Sebastopol is currently at 19″ for the rain year and we need to get 45″ just to get to our average.  Hate to say it but we need about 5″ of rain for the next 6 weeks!  Just hope it is constant and not all at once.
As much as would like to be outside pruning and getting ready for the year…let it rain!!!