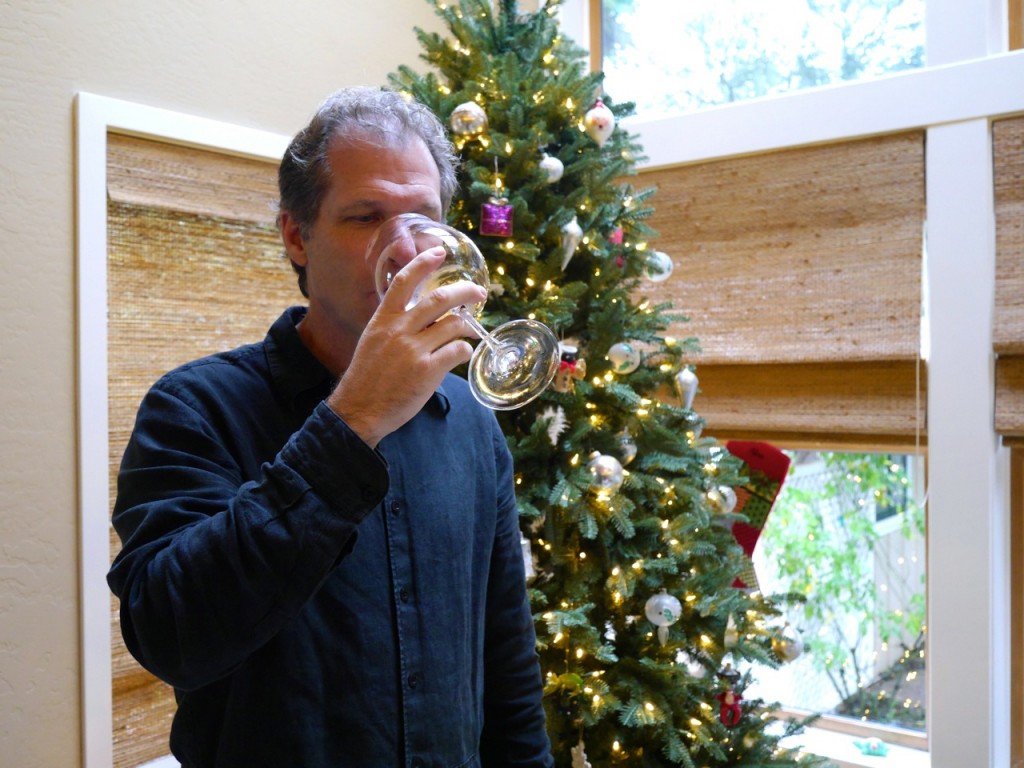 Merry Christmas to all!!!
I'm toasting to all of you for a wonderful holiday season!  What am I drinking?  Just did a barrel sample of our 2014 Pinot Noir, and it is wonderful.  Nice deep color and I think a little more complex than in previous years…will have to see what it tastes like in the spring.  It gets racked Monday/Tuesday, sulfured and then I will leave it alone for 5-6 months…except for a little cold treatment in January.
We had a bottle of the 2013 Pinot Noir at Thanksgiving and I think it will be ready for release in a few months.