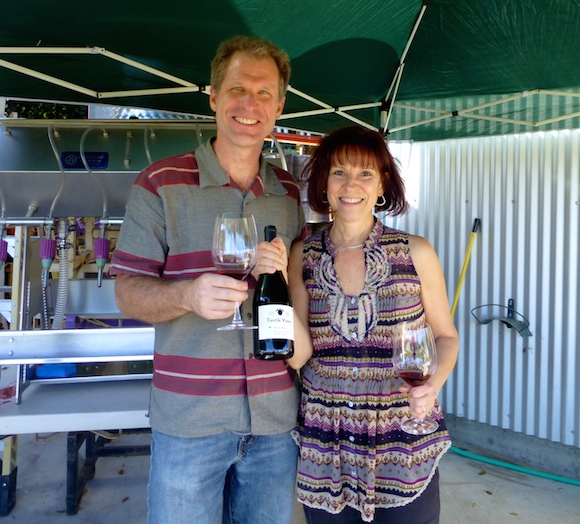 What a day…March 11, 2014…we just bottled our 2012 Pinot Noir!  We started with 96 gallons and filled 39 1/2 cases.
If you want to start from scratch and "Live the Dream", plan on at least 5 years to grow the grapes, ferment them, let the red wine age until it is ready for a bottle…and another 3 months until bottle shock has worn off for you to drink it.
It was a great time with our 6 of our friends to bottle the wine.  John (EMTU Vineyards) and I set everything up in 3 hours the day before…and then it took us another 3 hours to bottle and clean-up.  The really great part is over 1/2 the crew was there when the grapes were harvested in 2012.
Here are the empty bottles.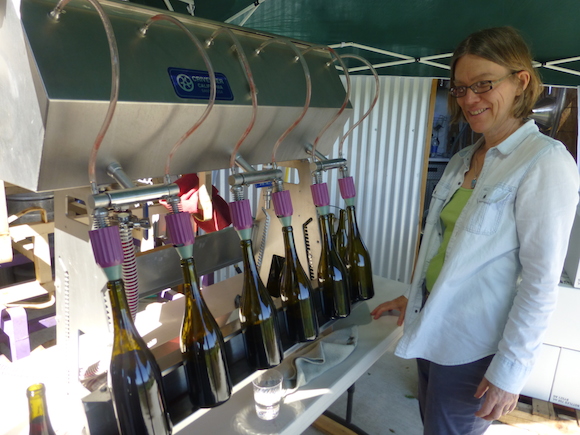 Liz handled the bottling.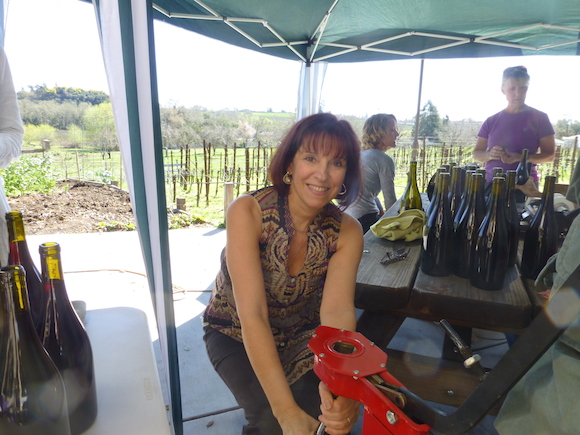 Joey and Enrique handle the corking.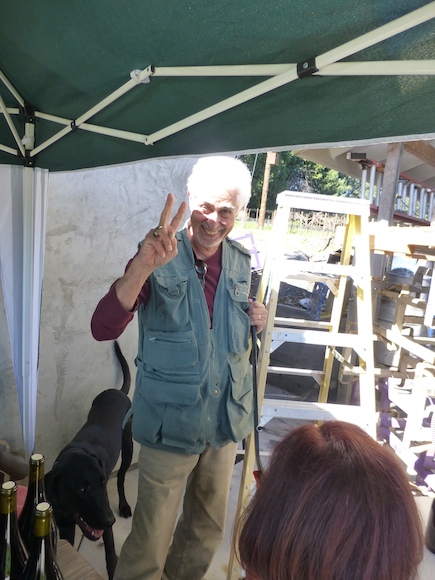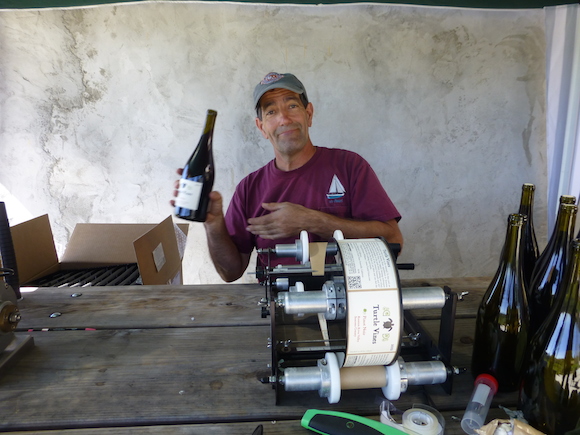 John did the labeling.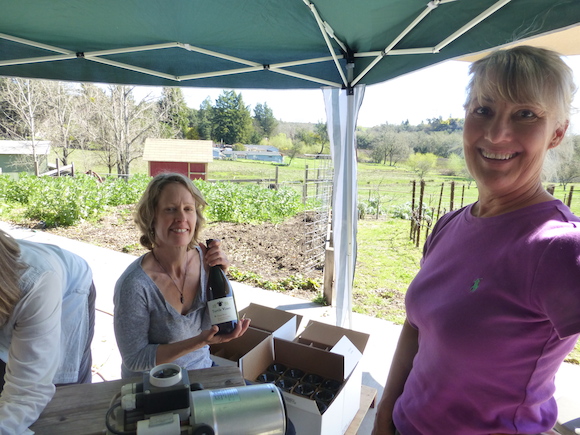 Chris and Lauren put on the capsules, did a quality check and packaged them up.
Bill and I unloaded the bottles from the cases, moved the filled cases to the truck and of course sampled the product during the day to make sure it was OK to drink!
What you get from small wineries is a hand crafted product that is  painstakingly farmed, carefully fermented and aged , and lovingly bottled. I hope those qualities come through when you taste the wine.