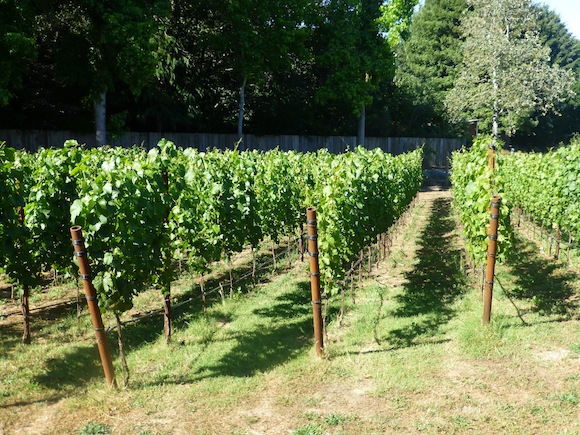 This week we hedged the west half of the vineyard. Since the Pommard clone is more vigorous, we did these on May 28th and I expect we will do the 667 clone on the east end in a few weeks.
I get asked all the time…why hedge.
– to make the vines look pretty?
– to give my arms a workout as I cut them 6″6″ in the air?
– to balance the amount of leaves to fruit on the vine to produce great wine?
All of the above!