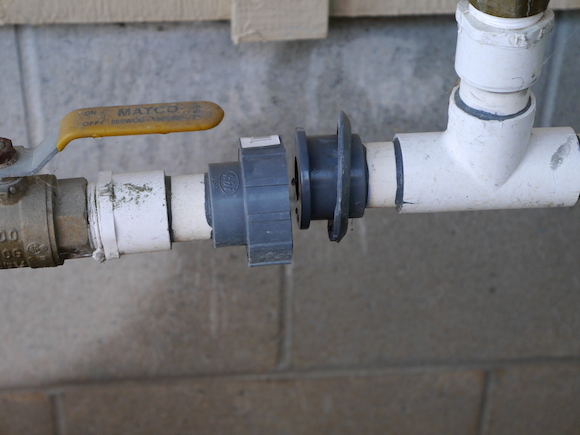 Yesterday I was out in the vineyard sowing insectary flowers every 10th row.  I'm hoping this will  help our organic vineyard attract beneficial insects in future years.  As I started my day I heard running water near the back of the barn and you can see in the picture above what I found…our  1.5″ vineyard irrigation pipe had broken due to the cold weather and was gushing water!!!  This could have been a disaster had I not been home when this happened as we are connected to a well.
I know it was only 27F, nothing compare to most parts of the country, but I'm guessing the PVC setup was causing stress on the system and the cold exacerbated the piping and it broke!  Looks like another winter project around the vineyard to keep me busy. 
FYI…normally in the winter the low temperature is around 35F, since we are only 20 minutes from the ocean.  Record lows for most months are 22F, so this was pretty cold for us.