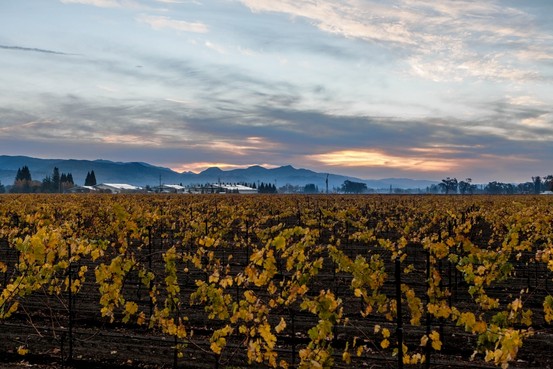 I was reading a Dec 7th Wall Street Journal Article  entitled "So You Want to Buy a Vineyard.  It was about Manuel Pires, a self made Connecticut millionaire, who had a dream of owning a vineyard and winery.  Apparently the most sought after land is in Napa County followed closely by Sonoma County (yeah).  What was interesting is no matter how much money you have, the process of finding land and getting permits is the same as when we did it without the millions to spend.
They also posted recommendations from the real estate agents that I thought I would share.  I have bolded the ones I thought were especially relevant and added one to the end.
But before I list these, I have to tell you something funny.  We run a Vacation Rental (Dufranc Vacation Rental) and almost everyone who stays says we are "Living the Dream" when they show up.  After I tell them all the work needed to work the farm…almost everyone says they just want to live in wine country!!!
Dos and Don'ts
Few fantasies are readily realized, and becoming a producer of great wine is especially hard. The following are a few tips compiled from conversations with Napa Valley real-estate agents Katie Somple and Holly Shackford.
Do decide how much you can spend. If all you have is the purchase price, then you shouldn't get into the wine business.
Don't think the wine business is about making money. It's (almost) never about making money. It's about not losing money.
Do understand that it will take time to find the right property. Many properties are privately listed with an individual agent. Very few appear on multiple listings. Wineries often do not want their names mentioned at all; a winery that is for sale risks losing its winemaker or distributor.
Do work with local consultants—engineers, planners and lawyers, once you've found the property that you want. It will save money and time. But make sure the local is a popular local.
Don't believe an agent who tells you that a piece of land is 'plantable' without an ECP (Erosion Control Plan). Plantable land means a vineyard already has an ECP. Planting 'potential' means it does not have an ECP. Buyers should verify the difference.
Do start with the best vineyard that you can buy. A good winemaker or a good vineyard manager won't work with a bad vineyard.
Do figure out what kind of wine lifestyle you want. Is your heart set on an actual working winery? Or maybe you just want a vineyard view?
Ours – If you decide to make wine, realize that to market and sell wine is a full time job.