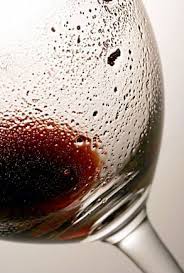 What is unfined/unfiltered and why do I need to know this?
Back in 2014 I discussed how easy it is to make wine vegan and gluten free, but now I want to touch upon sediment in wine and why you should not fear sediment or crystals in your wine.
The process of fining wine adds components to remove defects and treats wine with the use of animal and plant proteins, clay, fish bladders, plastics, etc.  You make a wine more consistent wine year to year, but you are removing flavor.
Filtering the wine removes small to microscopic particles… again at the expense of flavor.
Our Pinot Noir does not get fined or filtered, we just "rack" off the wine from the sediment on the bottom of the barrel during the winemaking process. This may leave a small amount of sediment in the bottle/cork but we have not removed any of the unique flavor of the grapes!
As far as the glass like crystals…these are tartrate crystals.  Most large wineries either fine these out or cold stabilize the wine below 32F to allow the crystals to adhere to the side/bottom of the tank.  Small high end wineries are concerned that losing these crystals will remove flavor, so they limit the cold stabilization to around 38-40F.  Since Pinot Noir is served at room temperature, you should not see these crystals, but you might in your glass of Chardonnay.  The only cold stabilization we do is naturally from the chill of winter in our barn!
When is sediment and crystals bad?  When the wine has gone bad and you can taste it in your glass…otherwise, don't worry about it.  In fact many boutique wineries feature unfined/unfiltered wine to preserve the flavors, just like we do at Turtle Vines.