Harvest 2013!
2012 was our first harvest, and we made wine with the 1190 pounds, which turned out great!
This year we picked 1037 pounds on Tuesday Sept. 10th just for us and our wine and sold the rest of the grapes.  The rest we picked on Wednesday Sept 11th.  Wilkinson Vineyard Management showed up at 10:15am with 13 pickers.  In 1 hour 45 minutes they finished the entire vineyard.  They ended up with a little over 2 tons, split 0.8 tons 667 Clone and 1.3 tons Pommard Clone that was delivered to Horse and Plow Winery. So…with both picks we harvested 2.6 tons!
Here is a picture of our truck and borrowed trailer delivering the grapes.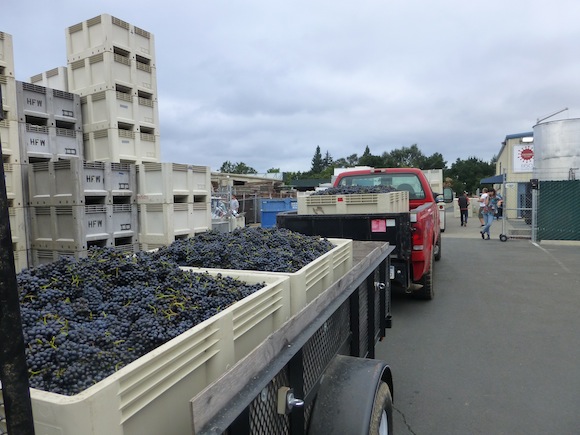 Awaiting the final weigh tag.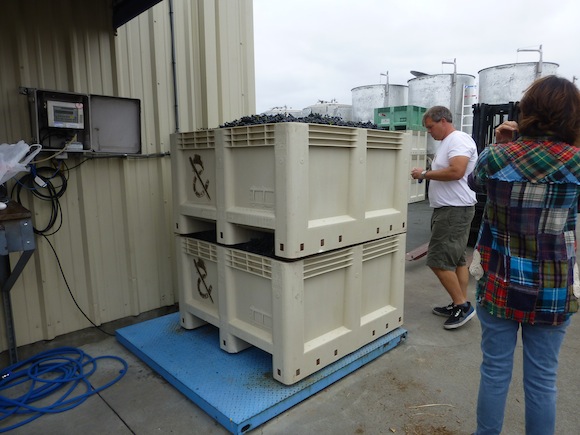 Joey harvesting for our wine.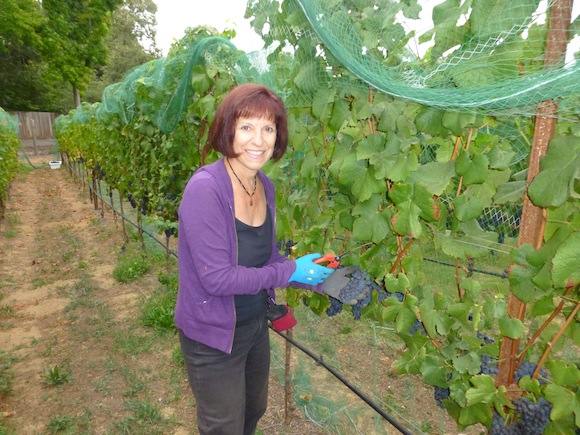 Setting up the destemmer.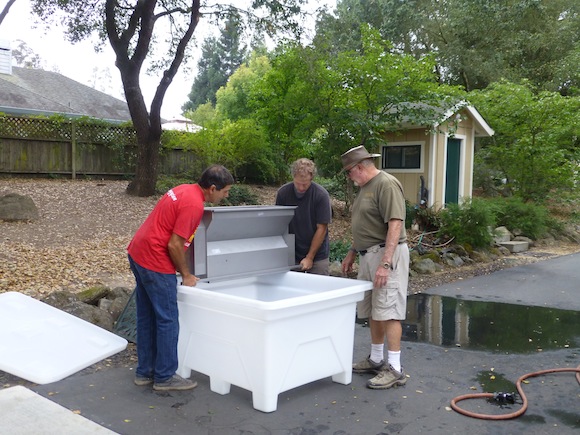 First punch down of grapes with 30 ppm sulfur before they get 5 days of cold soak.