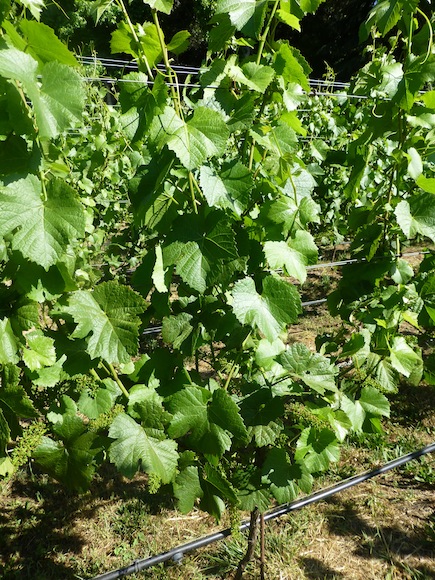 It has been a very busy May so far and I just want to update you on what is happening in the vineyard.
First off, the weather has been warm/hot and dry, in fact our "Growing Degree Days" are running 20% higher than last year. This is a measure of the weather for us farmers. For the rest of you it means I'm 2-3 weeks ahead of last year, so it has been more stressful than last year at this time.
We started the month with bloom. They say that from bloom to harvest is around 120 days, so that will put harvest in early to mid September.
The rest of the month so far has been devoted to thinning shoots on the vines, positioning the shoots so they grow straight and leave room for the grapes, clipping the wires together and weeding. The result is the picture above…well manicured vines! Just have to finish weeding on 2/3 of the vineyard and we are good to go.
One downside of the nice weather is that the powdery mildew is a big concern, so I have started spraying with oil much earlier than last year.
What is next? I have to start leafing around the BB sized grapes so the spraying is more effective and the develop a sun tan so they are better able to stand the summer heat.
I've put some pictures below of the work so far this month.