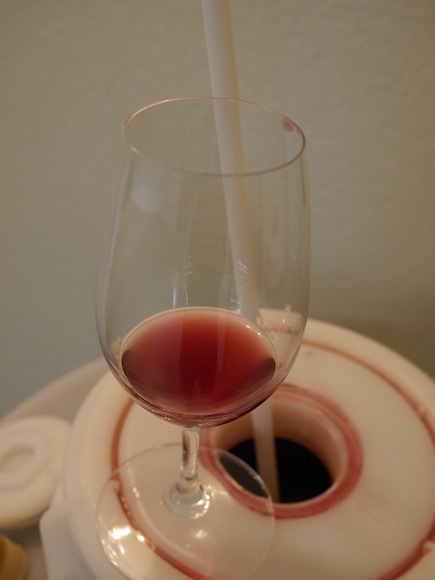 Our 2013 Pinot Noir is now 3 weeks in "barrel" resting on fine lees.  It is undergoing malolactic fermentation and I expect this will take another 1-3 months as the nights here are becoming chilly.
Another item we are doing differently this year is that we will stir our lees every few weeks.  The theory is that it will enhance the mouth feel of the wine.  So…I was off to TAP Plastics this morning to purchase a food grade 54″ long, 3/8″ diameter rod.  Worked like a charm.
And of course…had to have a little taste to start the morning out right.  It was wonderful and I think better than the 2012 at the same stage last year.  A side note…last year we added an enzyme for color and quicker clarification.  We found out this is not needed for Pinot Noir so we didn't do it this year, but you could notice the wine is not as clear.  It will take a little longer to fall clear!