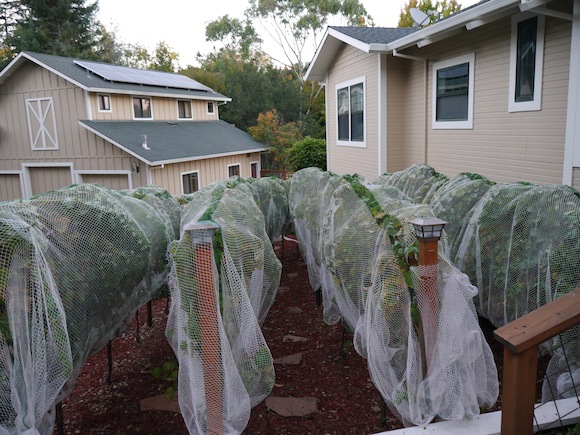 For most vineyards the 3rd leaf is the first time you get grapes.  Not so for Joey's Sauvignon Blanc.  Last year (her second year) we got 35 lbs which resulted in 2 gallons of wine.  In addition, we harvested her grapes the same time as the Pinot Noir on Sept 23rd.
This year I left a little to much fruit on the vines given it does not get as much sun as the Pinot Noir, so it has grown well but is 5 weeks behind in ripening.  However, we have had almost no rain and the days have been warm so it is finally ready to pick!  How do I know?  The birds have started to peck and eat the grapes.
Sunday we will pick, destem and crush the grapes…then on Monday we will rack and introduce yeast…fun, fun, fun!!!