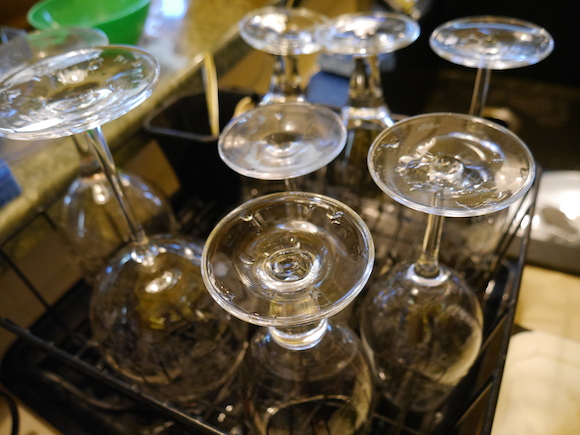 It is May 19th…and this is probably the busiest and most important month in the vineyard with shoot thinning, weeding, spraying, shoot positioning with c-clips just to name a few.
So why do I have a picture of wine and beer glasses?  Well, it is time to bottle our 2013 Sauvignon Blanc.  Before you bottle, you have to make sure the wine has the right taste, and in our case we have had to add tartaric acid.  For those not aware, if a wine does not have enough acid it will taste flat and to much acid and it is very tart.  For our Sauvignon Blanc we have found that 7.6 g/l is just about right and for our Pinot Noir, 5.8 g/l is perfect to our tastes.
We will let the Sauvignon Blanc sit a few days and then later this week will bottle this delicious wine!  Very limited quantities, so if your are in the neighborhood, ask for a taste.
PS…in case you were wondering from the picture…it takes a lot of beer to make great wine!!!