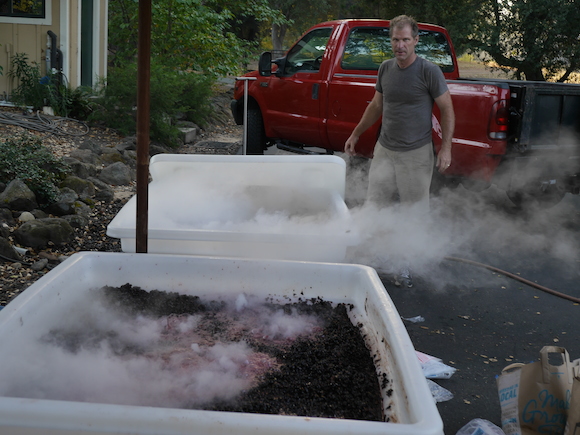 Every year we look at what we did the previous year, if it worked, and what to do differently.
We are very happy with the how the 2013 Pinot turned out based on the sampling we did at bottling.  I'm hoping it progresses to a wonderfully complex wine in the next 9-12 months.
That said, here is what we did last year and changes this year.
Vineyard – Pick when flavors are optimal, usually around 23.5-24 brix.  Mix of Pommard and 667.  2014 – Will ferment/pick Pommard and 667 separately.  Depending of flavors we will bottle 1 to 3 wines.
Fermentation – Inoculate with Assmanhausen yeast after 5 day cold soak.  2014 – 7-10 day cold soak and then allow fermentation to begin for 1-2 days before inoculation to allow complexity from wild yeast.
Oak – 1 Xoaker per gallon of wine.  2014 – 1.33 Xoakers per gallon of wine to add slightly more oak flavor.