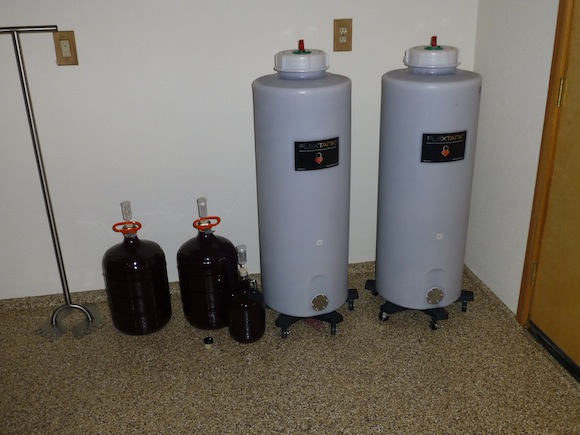 I wanted to test if our 2013 Turtle Vines Pinot Noir had finished malolactic fermentation, so I sent a sample to the lab on Dec 9th..  You can also just look/listen to the wine.  If the wine is warm and you no longer have small bubbles coming to the surface or when you open the top and you don't hear the fermentation…it is complete.  However, I have the wine in the garage where it is cold, so instead of warming it up, I took a sample to the lab.  In addition, I had them perform other needed tests so it seemed like a good time to get those done.
Alcohol                      13.94    %                Perfect for a pick at 24 brix
Glucose + Fructose   0.175  %                 Very dry, you can taste sugar at 0.2%
Malic Acid                   5         mg/100ml   <30 is considered complete
Volatile Acidity          0.071  g/100ml      <0.075 is considered good for red wine
TA                                0.465  g/100ml     A little low, will see how it tastes later
Everything looks great!  It is now time to sulfur.