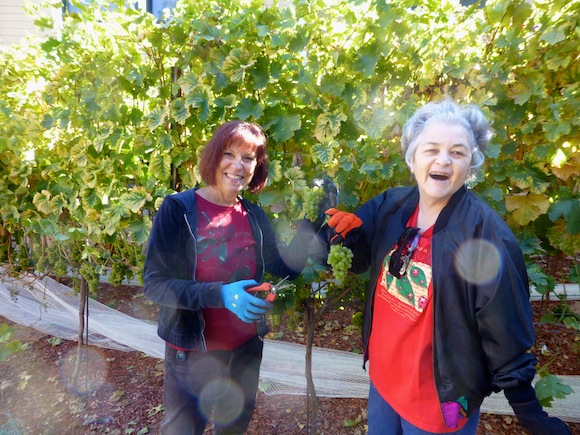 We waited for Joey's friend Jeanette to arrive from Texas and then picked, destemmed and pressed our Sauvignon Blanc.
We ended up with 200 pounds (enough for 4 1/2 cases).  Brix 21.5, pH 3.6 and TA 3.9.  Just about perfect…with very nice flavor and brown seeds.  Last year we picked at the same time as the Pinot, but this year I put a little to much fruit on the vines so it had to ripen for an extra 6 weeks.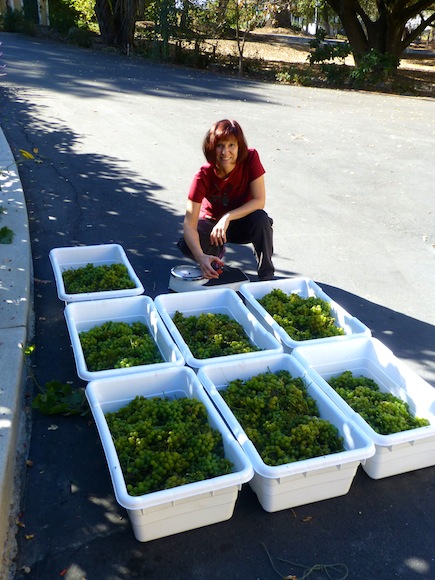 Joey with her harvest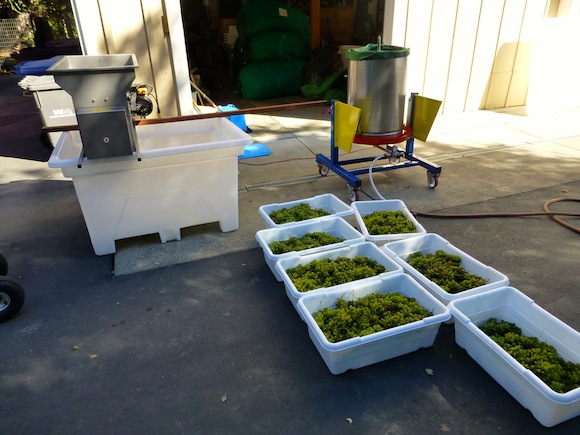 We pulled out all the same equipment as with the Pinot.  The real exception with white vs red is you ferment the red on its skins and with the white you press it right away.  The press held the 200 pounds easily, in fact I think we could have had 600 pounds in the 170L press.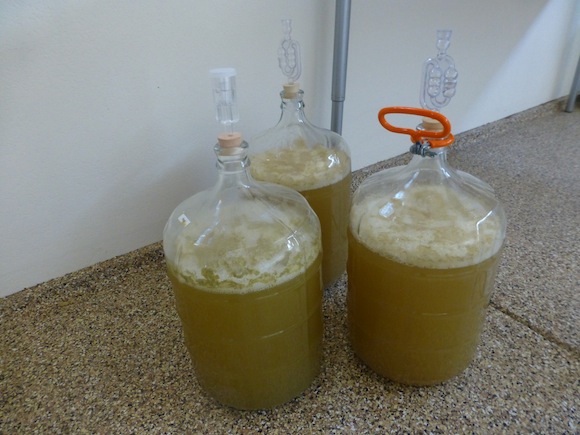 Here is the wine after we racked the gross lees.  You can see that the fermentation has started after we added yeast on 10/21.  It should take around 8 days and then we will rack off the lees and add malolactic bacteria and let it ferment again for a few months.