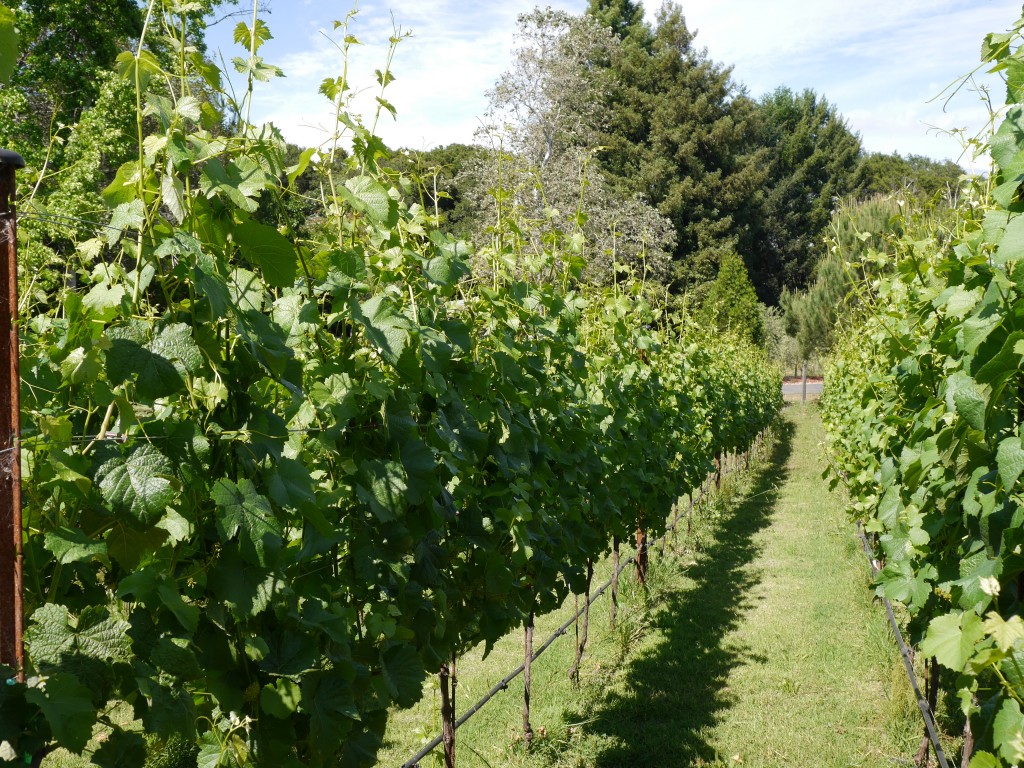 As vintner Merry Edwards puts it: "There is no other place in the world where all the right conditions converge to create the kaleidoscopic aroma profile and the rich, full texture so recognizable in pinots produced in our appellation."
The vineyard, as always, has been a lot of work in May.  On the 27th we got all the vines in the wires,  a second pass of shoot thinning, twins removal and sucker removal.  This year it was only myself and Bernadino, so a lot of work.
If you notice in the picture above, the Pommard Pinot clone has gone crazy this year!  Some of the shoots are 2′ above the top wire already and I'll have to hedge very soon before they get out of control.  I talked to a few other growers and they all say the same thing…lots of growth.  Hopefully it will translate to fantastic fruit later in the year.