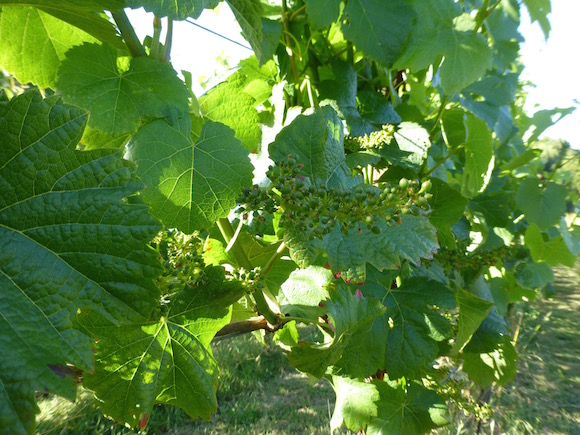 Last year my harvest prediction was only off by 3%, so it is time to go out on a limb and see what we will get this year.
First…when will we harvest?  This year our Bud Break was 2/25/15 and Bloom was 4/21/15, both of those were 2 weeks ahead of last year…and the vines are growing like crazy.  However, it has been much cooler than the last 2 years for much of the last 6 weeks which should have slowed growth down…but it doesn't look like it.  The real prediction will come at veraison, but that is not for a months…so as of now I'm predicting Sep 2nd, 2015 for the Pinot at 24 brix.
Now…how much.  Last year was 3.8 tons and this year the clusters look healthy and large.  The Pommard clone at 100% and the 667 clone is around 80%.  So…3000 vines at 3.5 pounds/vine at 90% = 4.73 tons.
In addition we should have 240 pounds of Merlot and 300 pounds of Sauvignon Blanc which we will harvest the end of September.
Stay tuned to see how my predictions work out!