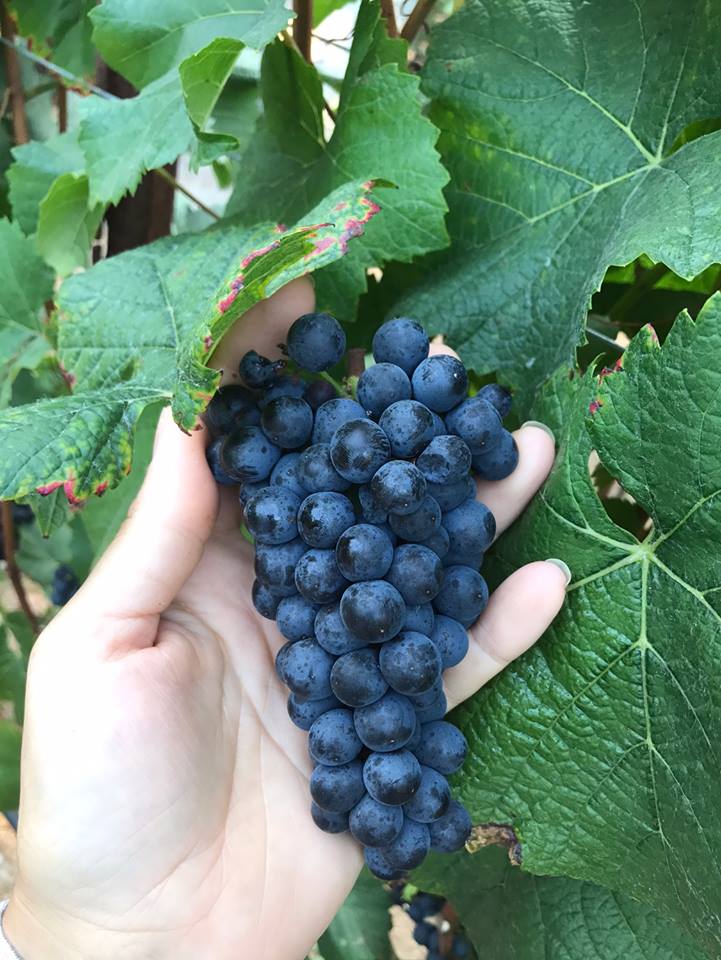 By now, our friends and family should know that if they are going to visit in September, we are going to put them to work in the vineyard. This year, our daughter-in-law Karina Aldredge was here designing our Zen garden when suddenly our sugars spiked and the flavor were perfect, so we needed to harvest the grapes for our estate Pinot Noir. So me,  Joanne, Karina and our friend Joel picked Wednesday September 5th.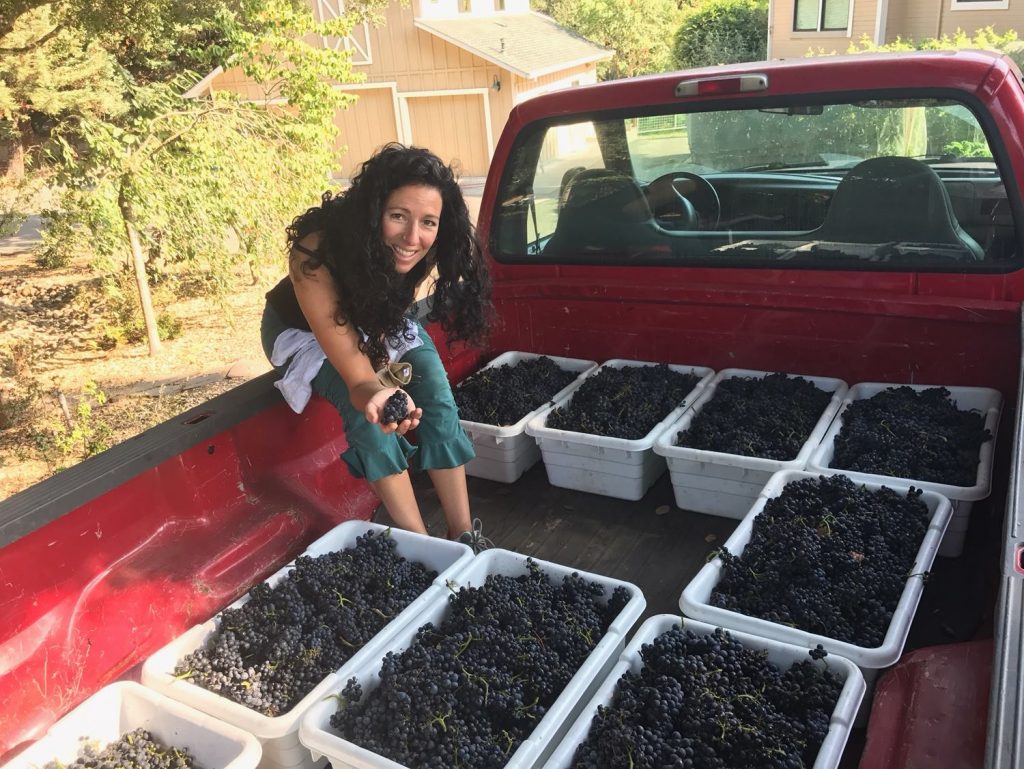 We couldn't get the crew to do the major harvest until Friday night. Only 8 guys showed up (instead of the 13 they promised us) from 7PM to midnight (wearing head lamps) and we were able to get a second small crew to show up at 5AM the next morning to finish. I was working the entire time – hard work. All told, we picked for Hanzell  4.43  tons! Then the following morning,  Joanne and I went around and picked the grapes they missed or dropped. I guess it's hard to see in the dark since we found over 100 more pounds. We added these little jewels to our estate Turtle Vines wine as "whole clusters" to get some tannic flavors from the stems.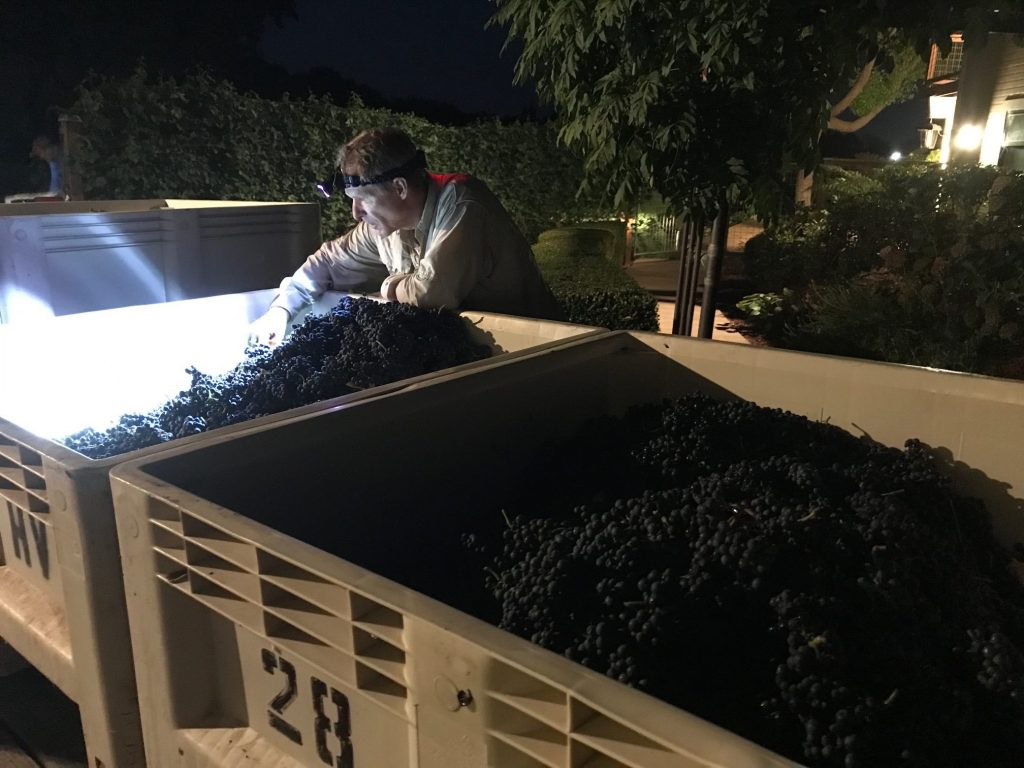 Then, exhausted, after working almost non stop for more than 24 hours, I had to drive a trailer full of grapes to Sonoma for Hanzell Vineyards Sabella Pinot Noir.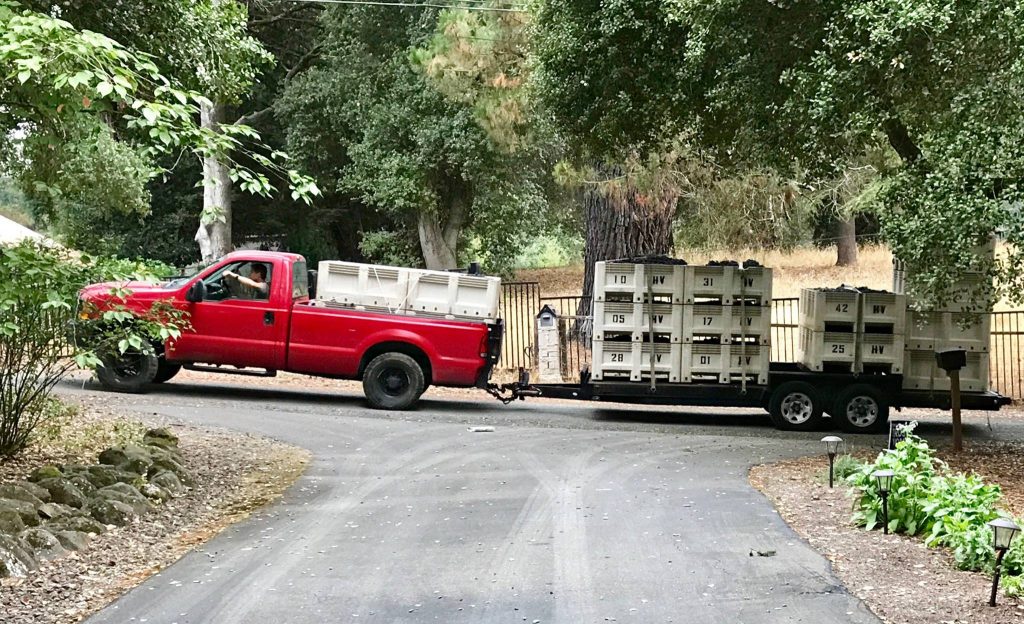 This was the biggest and most beautiful harvest we have ever had – almost 5 tons!
I  will announce the final numbers and the winners of our "guess the date and the number of pounds" contest in the next day. A big thanks to Karina and a warning to Vaughn Aldredge that we will coincidentally be pressing the grapes on the very day he is going to be here for his conference in Berkeley  and visit to Sebastopol so bring something purple to wear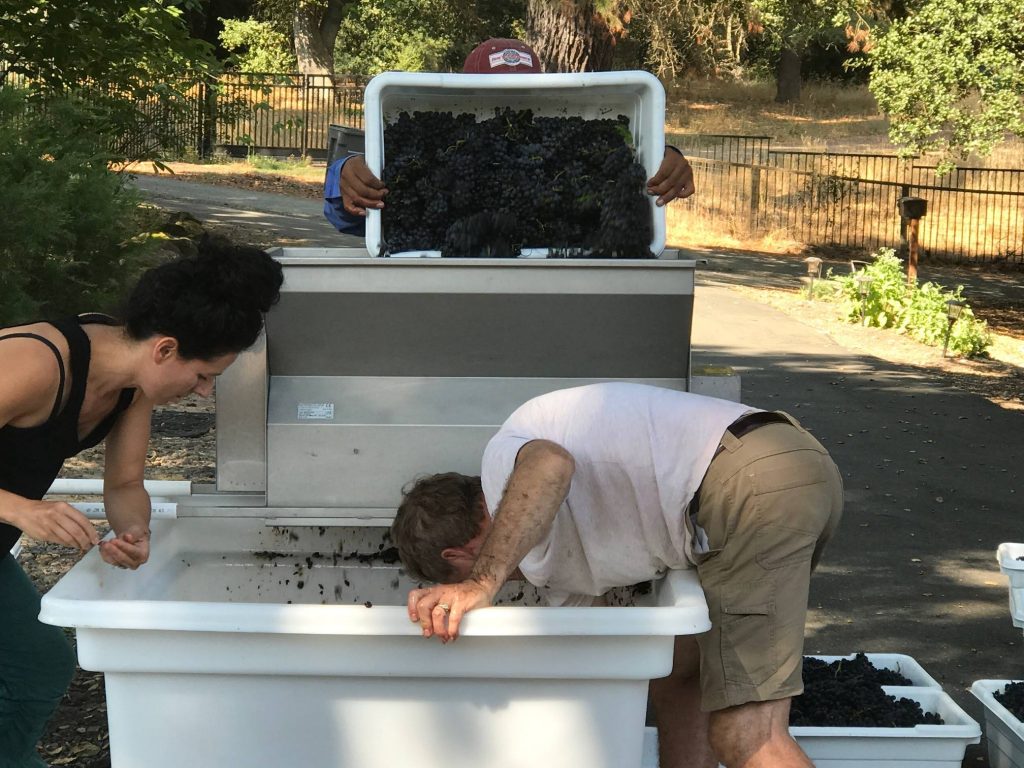 PS A special thanks to Joanne for taking the wonderful pictures and documenting this wonderful event!